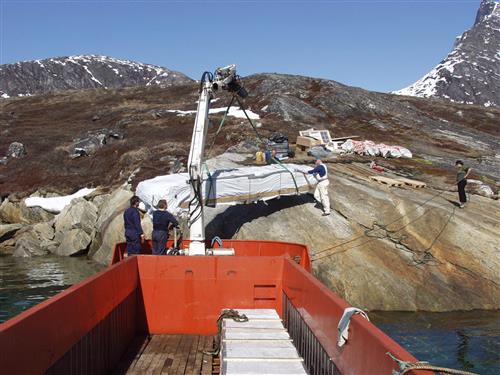 Barge 17 has a hold 9 x 4.0 m. The barge loads 40 tonnes.
The barge has a 13.5 t / m crane. Depth passage is loaded approximately 1 ½ m. Most placesthe barge can unload directly on shore.
Barge 17 is used for smaller shipments of small machines and summer cottages, as well as to salvage of yachts.