With our 4 vessels and 3 barges we perform maritime transport along the Greenland coast.
Our strength is special transport and bulk cargoes.
Our fleet is composed of vessels and barges of very different sizes and types. Thus, we can easily find the right boat for the job and ensure our customer the best solution in terms of quality and price.
Bulk load
With barge and Masik Sioraq we transport bulk cargo between cities and villages. This is mainly building materials, but also other types of uembaleret load.
Special transport
Special transport is loads thet either because of weight or volume can't be handled in the normal transport or cargo to be delivered places that have difficult landing conditions.
Often we unload and loaded directly on the beach or used helicopter sling.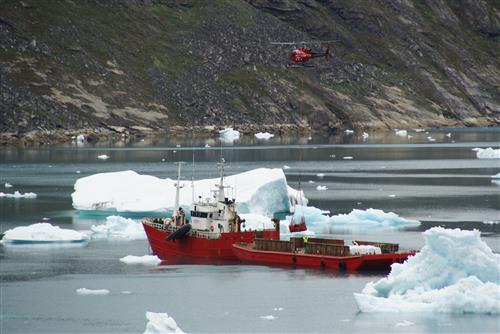 Masik has many years of experience in this type of transport and extensive experience in call at unexplored, icy fjords.
All our crew grew up in Greenland and have generations of experience with the conditions along the coast.
The experience will benefit our customers, when they have their loads safely on time