With our sand and gravel pumps we extract marine ressources and deliver to the Greenland ports.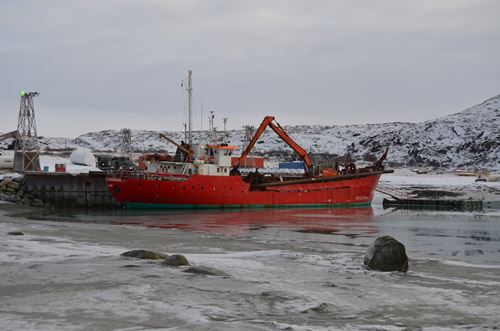 We extractes sand to fill and sand and gravel for concrete. Just as we do dredging with pump or excavator.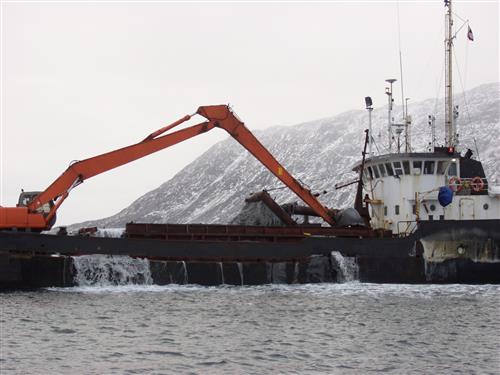 MASIK SIORAQ can suck material from 20 meters depth and can load 365 m3. The ship's 18" pump allows the passage of stones up to 45 cm in diameter.
During the extraction of marine ressources, we can sort the desired fraction onboard the ship. The rest flows back into the sea. In this way we can obtain the particle size distribution, as the customer wants and only bring the useful materials ashore.
The ship unload with excavator or materials may be pumped ashore. The ship excavator rows 14 m apart from the ship's side and can lift 5 tons.